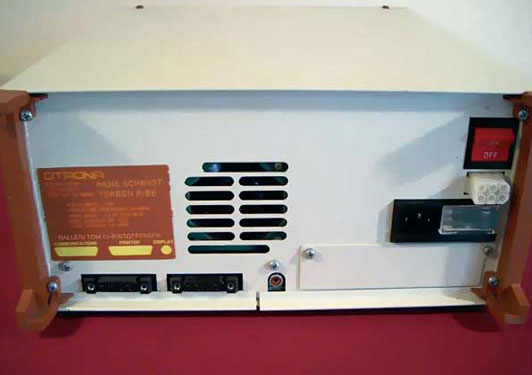 Gallery Tom Christoffersen presents an exhibition of new works by Torben Ribe and René Schmidt.

It is a pleasure for us to be able to present two artists who we for a long time have wished to exhibit together – two artists who can be said to be at radically different stages in their artistic careers.

One has already got plenty of exhibition experience and professional recognition both from the gallery scene and the museum world, the other has yet to leave The Royal Academy of Fine Arts and is still "up-coming." We are now happy to be able to present them side by side as they can both be said to be outsiders as far as trends and fads in the Danish art world.

René Schmidt is especially known for his pieces of sculpture which examine the stereotypes of industrial production – how the forms and shapes of the objects we surround ourselves with in everyday life reproduce certain cultural stereotypes in their desire to adapt to a standard acceptable to "everyone." Schmidt uses "morphing", a digital technique, to unite the shapes of two or more different objects in order to create a new object which in a sense both refers to commonly known shapes and forms, but which also is decidedly new and confusing with its immediate lack of practical use value.

"Morphing" in a different sense is also what Torben Ribe is concerned with. Ribe's production exits from painting but has as its hallmark to incorporate a long range of different non-painterly material – plastic, Christmas-lights and Lego ! - in works which ooze with sheer creative pleasure and art historical and pop cultural references.

As René Schmidt, Torben Ribe has a preference for the artificial – be it tacky neon-coloured palm-tree scenarios or glossy pastiches over the canonical heroes in Danish art – Kirkeby, Jorn and others – who must seem themselves integrated as involuntary heroes in Ribe's ironical comic book universe.


Works
Torben Ribe and René Schmidt
René Schmidt
Torben Ribe
backroom
Louise Sparre and Mette Vangsgaard
Duration
26.06. - 01.10.2005
Opening
26.06.2005, 5-8pm