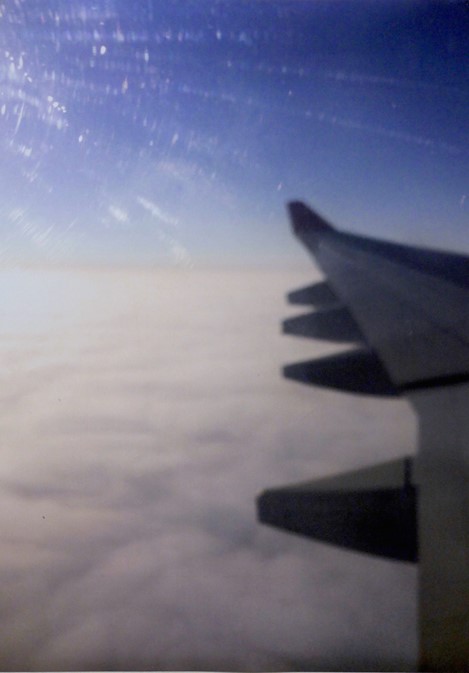 Janne Breinholt Bak: Nemesis, 2017
ARKTIS
Janne Breinholt Bak
En udstilling om korttegninger, rettigheder og national selvforståelse
18.1 - 16.2.2019
Opening: 18.01 2019 - kl. 17-19
Arktis er en magnet. Særligt området omkring Nordpolen har til alle tider haft en imaginær, mytisk og kulturel værdi. Forskere og nordpolsfarere har forsøgt at kortlægge den del af verden med livet som indsats. 
I takt med at isen forsvinder, vokser kredsen af lande og organisationer, der interesserer sig for Arktis. Naturressourcerne under havbunden og de potentielle rigdomme, der kan hentes op af undergrunden, har ført et nyt erobringseventyr med sig. I de seneste årtier har stormagternes kamp om Arktis og Nordpolspunktet udspillet sig gennem storstilede videnskabelige ekspeditioner og nye streger på kortet.
I 2014 gjorde Kongeriget Danmark krav på havbunden under Nordpolen. Det skete efter en række ekspeditioner, hvor forskerhold blandt andet havde undersøgt, hvor langt Grønlands kontinentalsokkel rækker ud i Det Arktiske Ocean. Imidlertid hævder Rusland og Canada også at have ret til dele af det samme område omkring Nordpolen. Stridspunktet er især Lomonosovryggen, som blev opdaget i 1948. Alle tre nationer hævder, at Lomonosovryggen er forbundet med deres kontinentalsokkel, og at de derfor bør tildeles retten til undergrundens potentielle ressourcer i form af olie, gas og mineraler. 
I august 2007 plantede en russisk ubåd det russiske flag på havbunden ved Nordpolen under en ekspedition, der også indsamlede sedimenter til brug for den dokumentation, Rusland har lagt til grund for sit krav. Udenrigsminister Sergej Lavrov udtalte efterfølgende, at det russiske flag på havbunden var at sammenligne med amerikanernes flag på Månen i 1969.
Klimaforandringerne rammer hårdt i Arktis. Som stormagt i Arktis kan Kongeriget Danmark være med til at præge udviklingen i området. Indtil videre har kongeriget investeret 350 millioner i projektet. I 2019 vil Canada forventeligt gøre krav på et område omkring Nordpolen, som overlapper med Ruslands og Kongeriget Danmarks krav. I modsætning til Arktis blev Antarktis for en årrække miljøbeskyttet ved en international aftale i 1991, hvor kontinentet blev henlagt til 'et naturreservat viet til fred og videnskab'.
Udstillingen udforsker forholdet mellem de arktiske stormagters korttegninger omkring Nordpolen, de arktiske myter, erobringstrangen hos nationer såvel som enkeltpersoner og den nationale selvforståelse, stregerne på Arktis-kortet er udtryk for. Samtidig peger den på, at de streger, der i disse år sættes på Arktis-kortet, også er et provisorisk udtryk for den tid, stregerne er sat i. Arktis er under forandring.
Janne Breinholt Bak er cand.mag. i litteraturhistorie og kunsthistorie. Hun voksede op med landmålerstokke og matrikelkort, da hendes far var landmåler. Igennem sit arbejde som redaktør på Gyldendal har hun beskæftiget sig med Danmarks rolle som tidligere kolonimagt og siden stormagt i Arktis. Hun er advisory board-medlem i Mind the Earth; en virksomhed, der formidler viden om klimaforandringer og bæredygtig udvikling. I 2017 fløj hun selv over Nordpolen. Dette er hendes første udstilling.