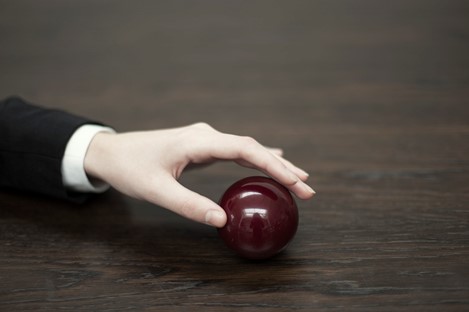 Susanne Wellm, Susanne Wellm: Young Hand / Reflexsions. Archival Pigment Print, 30 x 43 cm. 2015
Tove Kurtzweil, Lisbet Nielsen & Susanne Wellm
21.2 - 14.3.2015
Opening: 20.2.2015, 5-8pm
Tove Kurtzweil - Portraits

Jeg fandt et gammel falmet postkort på Kreta i den lokale butik mellem alle de nyere farvestrålende turistkort. Det var et foto af området, dengang det blev dyrket og stadig vandet ved hjælp af vindmøller. Nu var alt i forandring; turisthoteller skød op overalt, og vindmøllerne var blevet overflødige. Jeg blev fascineret af deres individuelle kamp i forfaldet. Det blev til mine portrætter af vindmøllernes endeligt på Kreta. Bjergene i baggrunden er de eneste der står uforandret fra det gamle postkort til mine billeder.

Lisbet Nielsen - In my blood

Det er en serie farvefotografier med motiver fra New York - træer, spejlinger i skyskrabere, fortegnede metalkonstruktioner og cirkulære linjer. Billederne er bearbejdet til et abstrakt / musisk udtryk, der er inspireret af japansk æstetik. Titlen er en sekvens fra Joni Mitchell's 'Case of you' og associerer til en sammensmeltning af det indre, kroppen, verden og universet.
Susanne Wellm - With No Direction Home

Billederne er et forsøg på at finde hjem gennem underbevidste erindringsmotiver, gennem den personlige levede tid og det psykologiske indre rum. Det er en refleksion af den menneskelige psyke med udgangspunkt i ansigtet og spejlet. Andre elementer er håndens berøring af dagligdags objekter og en fornemmelse af at svæve. Billederne er sammensatte af fotografiske og grafiske arbejder, egne og fundne fotografier.
Tove Kurtzweil (1938) debuterede i 1968 på Galleri 7 i Albertslund. Tildelt Statens Kunstfond livsvarige ydelse i 2008. Seneste udstillinger: Present Photography. Galleri Banja Rathnov, Kbh. 2014. French art day, Øksnehallen Kbh. 2013. Portrætter (m Viggo Rivad) Palau Moja, Barcelona. 2012.
Lisbet Nielsen (1957) er uddannet på Glasgow School of Art, Scotland. Udvalgte Udstillinger: 2012 'Cars & birds - falling into your soul', Den Sorte Diamant, Cph. 2003 'Panoramic', Index-03, Lemvig, 2002 'Complex View', Pingyao, China. Serien In my blood er blevet skabt under et arbejdsophold på Statens Værksteder for Kunst.
Susanne Wellm (1965) er uddannet på Kunsthåndværkerskolen i Kbh. Seneste udstillinger: 2013: Inner Landscapes, Blue Sky Gallery, Portland, Oregon. Reinvented Stories, Danske Grafikeres Hus, Copenhagen.Inner Landscapes, FotoFest – International Discoveries, Houston, Texas, USA. Lianzhou Foto Festival, Guangzhou, China.


Text in English - top right